Polymeric reactive colorant for PU foam
—More brighter, stronger, intense and more effective shades to PU foam
—For PU foam, acrylic resin, epoxy resin, PVC and polyester system
| Color | Yellow | Violet | Red | Black | Blue |
| --- | --- | --- | --- | --- | --- |
| In Foam | | | | | |
| PH Value | 6.0~7.0 | 6.0~7.0 | 6.0~7.0 | 6.0~7.0 | 6.0~7.0 |
| Viscosity (mPavs) | <2000 | <2000 | <2000 | <2000 | <2000 |
| Hydroxyl (mgKOH/g) | 100-110 | 140-150 | 100-110 | 100-110 | 100-110 |
Color helps to give a brand identity to the foam and suggests that the product has certain qualities. It also highlights the various, differentiating characteristics such as comfort, resilience or breathability that PU foam can bring to any product.
Color can turn an ordinary PU foam into something special. It can stir up or ease emotions and grab consumers' attention.

Polymeric reactive colorants are polymeric liquid that consist of chromophores that chemically bind to polyols. The colorant reacts into the polyurethane polymer matrix, yielding deep, vibrant shades of foam. Reho offers a variety of primary colors for polyurethane foam ––including blue, red, yellow, violet and black –– and could also provide with a full range of services for formula adjustment.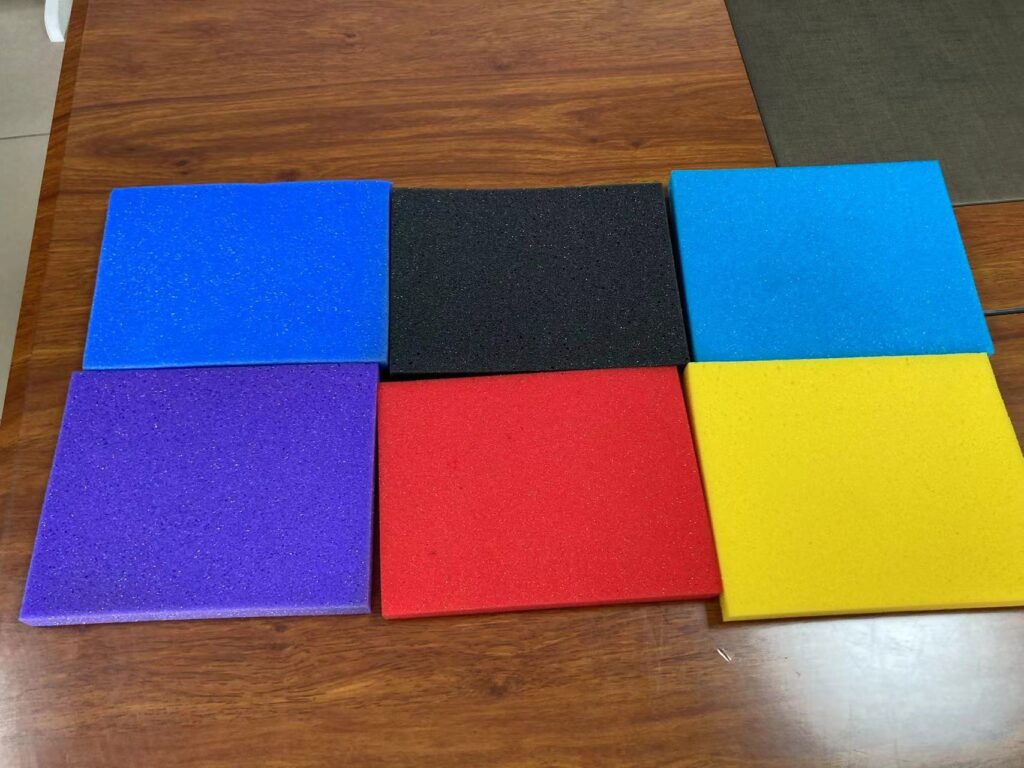 *Product should be stored in a ventilated and dry warehouse, be strictly protected from heat and moisture.